Thank you!
A HUGE thank you to our family and friends in NYC and LA that came out to our Rollin' release shows at Hill Country and the Viper Room.  It was so nice being back on stage again and to get to play this new music for you.  We are all incredibly proud of the new album, and hope that you love listening to it as much as we loved making it.  Rollin' is available now on digital music outlets worldwide - just make sure that you play it LOUD! 
Here are some pics from the Viper Room!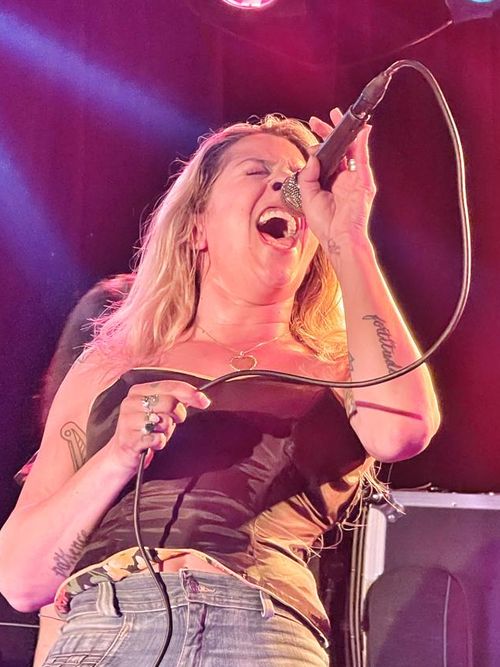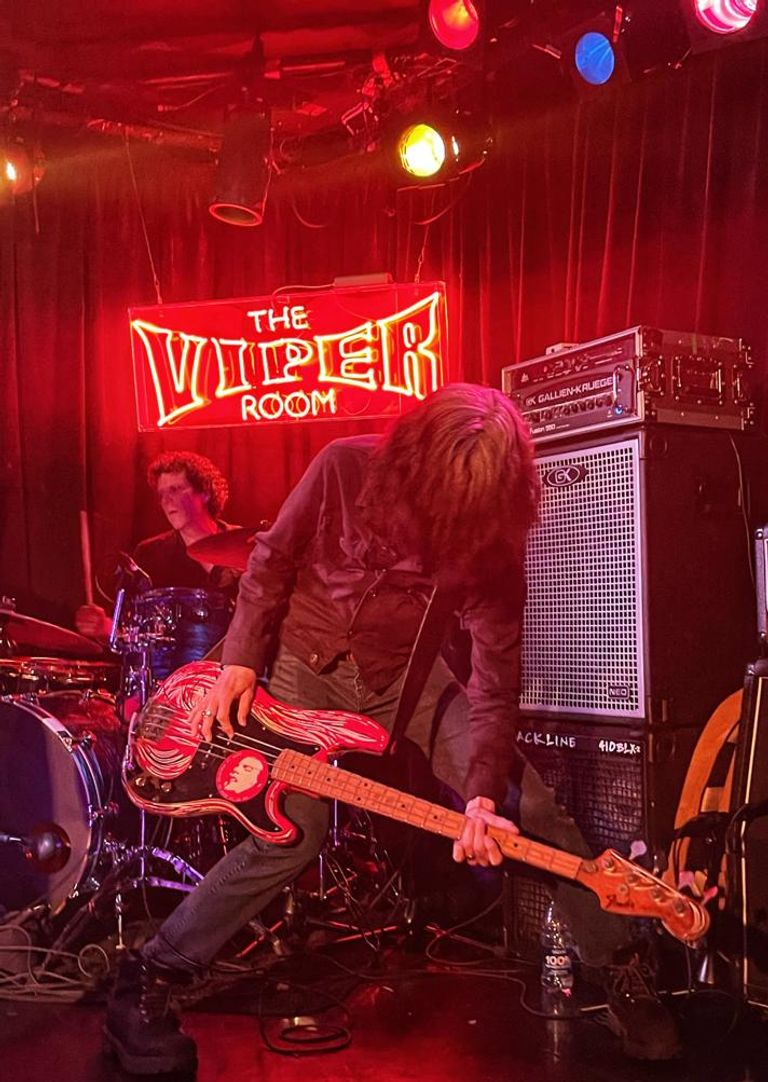 European Tour starts this week!
The origin of All Good Things goes back to August of 2020 when, in addition to dealing with the Covid pandemic, guitarist Tracy Hightop's NJ neighborhood was hit with a severe storm that ravaged the area and knocked out power in the community. With her family headed out of town, Tracy was left at home with her two French bulldogs, no electricity and a small fan plugged into a neighbor's generator. 
"That first night they were gone was miserable – the storm left the weather so hot and humid." Hightop recalls. "I made my way through a couple bottles of wine that evening before falling asleep on the couch with the dogs. When I woke up the next morning the electricity was still off, I was hung-over as hell, it was still very warm and the sound of the generators was deafening. I was scrolling through Facebook on my phone and came across an old photo of Howlin' Wolf with his guitar, drinking out of a bottle of whiskey - and I thought this picture is exactly how I feel right now. I picked up my Gibson Hummingbird and as soon as I started playing, All Good Things came pouring out. I recorded a rough version on my phone and sent it to (singer) Dana…" 
Dana Athens continues, "When Tracy sent me the voice note of her recording of All Good Things, I immediately knew this song was something very special. She was gently strumming her acoustic guitar and humming a faint melody, but when it came to the chorus, Tracy had very clear and specific lyrics: Say a prayer on it, on your knees for it, all good things coming your way. I was deeply moved and started filling in lyrics and melodies for the verses, but knew the chorus was already complete. This song came together effortlessly and became the upbeat, joyous rocker that it now is, sending a message of hope and perseverance during times of uncertainty."
Drive from forthcoming album Rollin'